The question of whether the responsibility for monitoring and managing social networks lies with the Marketing Department or the Contact Center team is not a new topic. However, now more than ever is the time to start answering that question with an hones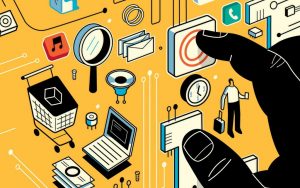 t, data-backed strategy.
In early 2016 Twitter reported that the interactions of its users with some type of customer service increased by 250% in the last two years. The brands that do it best respond to the requests made through that channel in a matter of minutes, while the worst can take hours, even days.
Another fact: Twitter and Facebook are more accurate and faster in delivering customer service responses than e-mail (48% and 44%, respectively, more successful).
It is true that the best information regarding social customer care comes from the United States, but at least it serves to have an approximation of what can happen in the main markets of Latin America. In that country, 60% of the customers expect companies to respond within an hour. The average response time is between 1 and 5 hours.
In customer service, the response time of brands that actively used the channel improved by 13% on Facebook in the last year. However, almost 90% of the comments left by customers on Facebook are ignored.
Do you wonder how to improve your social media customer service according to this data? This is our vision.
It's not a job for Marketing
Traditionally, the task of monitoring and managing social media rests with the Marketing department. At first it was seen as a new platform to create brand awareness, product and service advertising, and to share entertainment and information points of view to a broad network of potential customers.
But the reality is that social networks became a channel of customer service in their own right. 47% of the public used it at some point to interact with the customer service profiles of a company.
Despite this large-scale adoption, many companies are lagging behind. Leaving social platforms under the responsibility of the marketing team means that users seeking customer care through these channels are not being heard. In fact, Twitter reports that only 9% of its users who have contacted a brand through this media have received a response.
It is the contact center team who knows how to deal with problem solving, design a customer experience strategy and respond to their complaints. They know how to predict the flow of contacts and how to schedule workflows on a 24/7 basis.
The contact center has the appropriate metrics, for example, to measure the average response speed and resolution at the first contact. Metrics that matter as much in social life as in traditional voice services or in e-mail.